We are committed to taking on new worlds, new technologies and new dreams.
Bringing safety and a smile to people is what has driven us all these years, and is what continues to motivate us daily.
Hence, at TYC, we put a lot of focus and devotion on each one of our products in the hope that TYC will one day shine on every corner of the world.
LIGHTS. INTELLIGENCE. SAFETY.
We are inspired as we light-up the world.
We have a proactive attitude towards safety.
QUALITY AUTOMOTIVE PARTS WITH
ROAD SAFETY ASSURANCE
For Replacement Aftermarket Automotive Spare Parts
With our comprehensive selection of aftermarket spare parts, we provide a one-stop-shop premium service to our customers.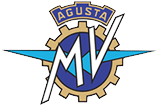 TYC, Reactive, Proactive, They just illuminate your projects!
MV AGUSTA, Italy

As a global supplier, TYC always has the best customer service.
NAVISTAR, USA

We need passionable suppliers like TYC for our emotional products!
BMW Motorrad,Germany